WHAT IS OPTION B?
A student may take postsecondary courses through dual enrollment to earn a high school diploma either by:
Option A: Completing postsecondary academic courses that satisfy normal high school graduation requirements, or
Option B: Completing nine (9) high school courses and earning a career-oriented postsecondary credential.
What education path leads to a great job in Georgia? Click on this PowerPoint to Find Out
OPTION B REQUIREMENTS
Complete 9 High School Courses
2 English (American Lit w/EOC for 2022 Grads & Beyond)
2 Math (Algebra 1 or Coordinate Algebra w/EOC)
2 Science (Biology w/EOC)
2 Social Studies
1 Health/PE course
Earn a Postsecondary credential:
Any Associate Degree, or
Any Technical College Diploma, or
2 Technical College Certificates (TCCs) in an approved field of study
WHERE CAN A STUDENT TAKE POSTSECONDARY CLASSES?
Technical college courses may be taken at the college, the district college and career academy, or the high school, depending on arrangements made by the school district.
---
HOW MUCH DOES A STUDENT PAY FOR OPTION B?
The state pays for all or most of the cost of the postsecondary courses through dual enrollment or Hope grant. A student can graduate debt-free with these postsecondary credentials. Starting salaries in high-demand fields range from $30,000 to $50,000.
WHY IS OPTION B IMPORTANT TO GEORGIA?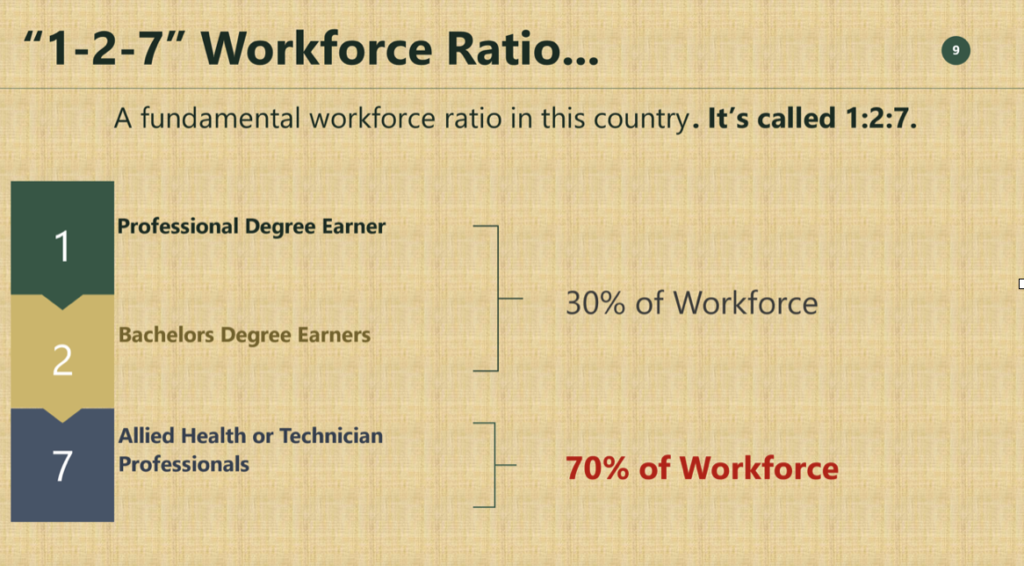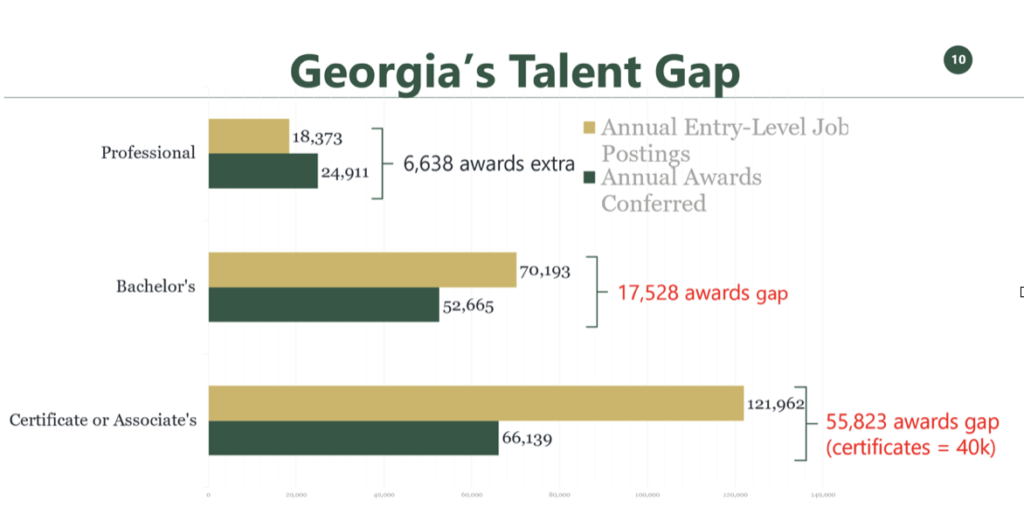 Nationwide, 70% of the workforce is comprised of allied health or technician professionals.
In Georgia, over 50,000 job openings go unfilled each year for workers with postsecondary credentials that an Option B high school student can earn (associate degree, technical college diploma or technical certificates).
Option B for Success in the New Economy
Students who choose to use dual enrollment to get post-secondary credentials in a high yield of study will be well prepared in the new economy. Learn more about dual enrollment graduation Option B.
Thank You for Helping Us Develop Option B Resources
Office of the Governor
Ian Caraway, Senior Policy Advisor & Senate Liaison
Technical College System of Georgia
Mark Peevy, Assistant Commissioner
Dianne Barker, Director of Secondary Initiatives
Georgia Student Finance Commission
Pennie Strong, VP, Program Administration
Georgia Department of Education
Jennifer Phinney, Dual Enrollment Program Specialist
The Munn Firm
Coweta County Schools
Mark Whitlock, CEO Central Educational Center
Dawn Revere, Career Counselor Central Educational Center
Coffee County Schools
Morris Leis, Superintendent
Pam Smith, Principal/CEO Wiregrass Regional College & Career Academy
Evans County Schools
Marty Evans, Superintendent
Kristy Vandenberg, Assistant Superintendent of Academic Services
Holly Durrence, CEO Evans Regional College & Career Academy
Spalding, Butts, and Pike County Schools
Laura Ergle, CTAE Director Griffin Region College & Career Academy